The Governor of the Lviv Regional State Administration Markiyan Malsky met with Dr.Gennady Fuzaylov and his team on September 25, 2019 to present award for the long public service and charitable contribution to the region.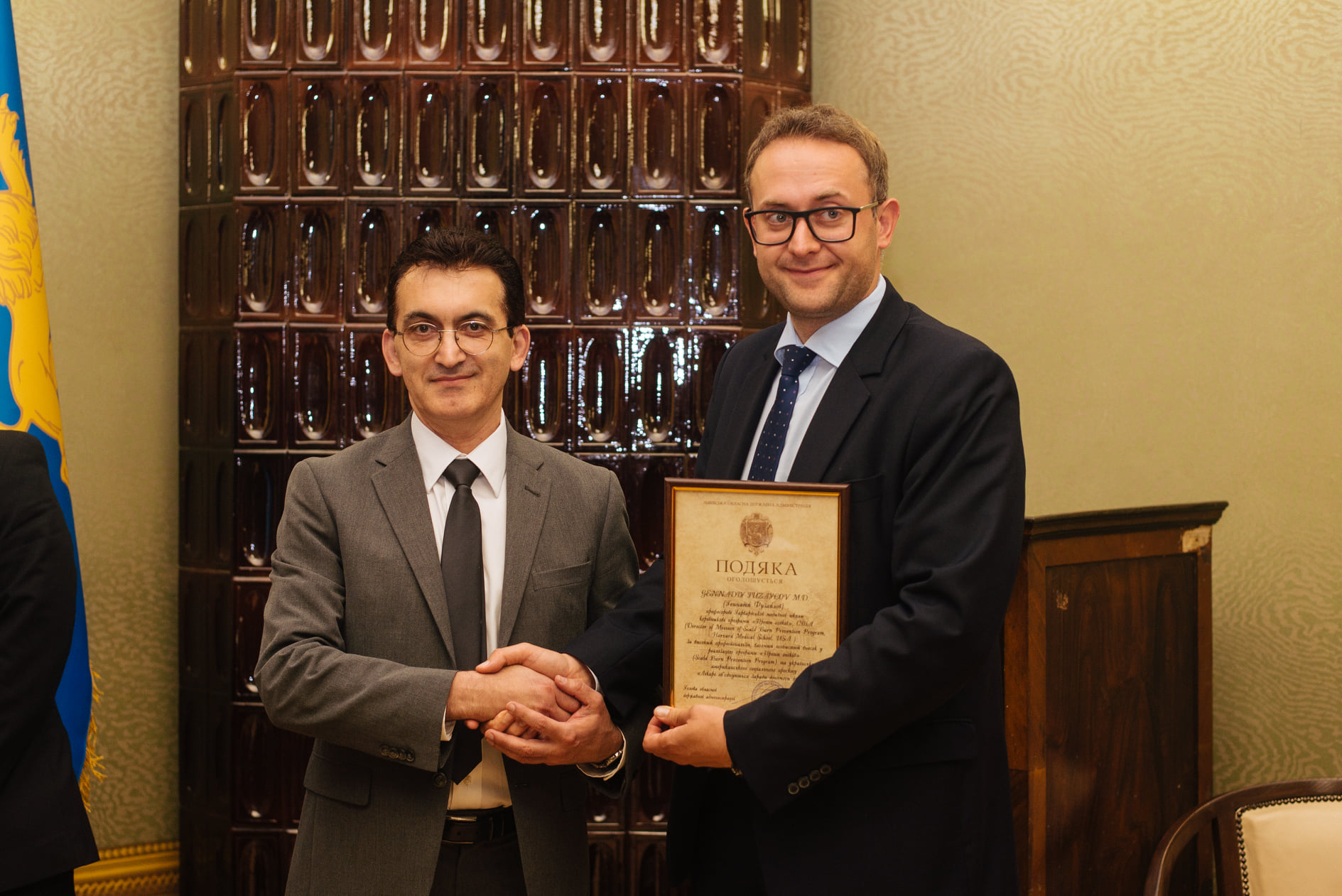 "Over the last 14 years, you have saved the lives of more than 60 children from different parts of Ukraine and for continue selfless work, which is extremely important for our country and the region" stated Governor.
Also Markiyan Malsky noted importance exchange of experience with the Ukrainian experts. Ukrainian doctors noted that the charitable work of American doctors, in addition to saving lives, already has a qualitative impact on medicine in the region and Ukraine.
This is the 10th charity visit of Dr.Fuzaylov and his team to Lviv.